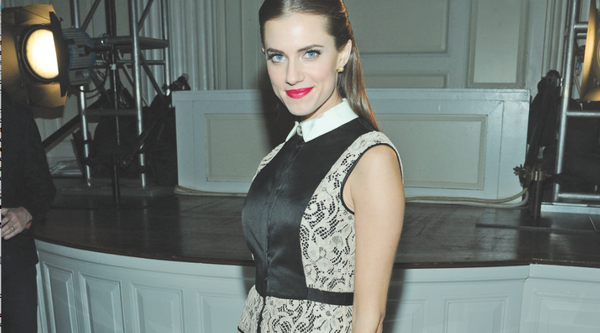 Allison Williams On Snow Angels and Snow Days
|
Snow angels and dreams of snow days avec Girls star Allison Williams!

What was your first thought when you woke up today?
Is it a snow day? Is anything canceled? Nothing was. It's so New York, so New York Fashion Week. Come rain, or sleet.

What if you didn't have a driver?
I'd walk with my Hunter boots on and my umbrella turned out to get to the shows. I almost piled all the people on the sidewalk into the car with me.

What's your most memorable blizzard moment?
Snow angels on the freshman quad at Yale.