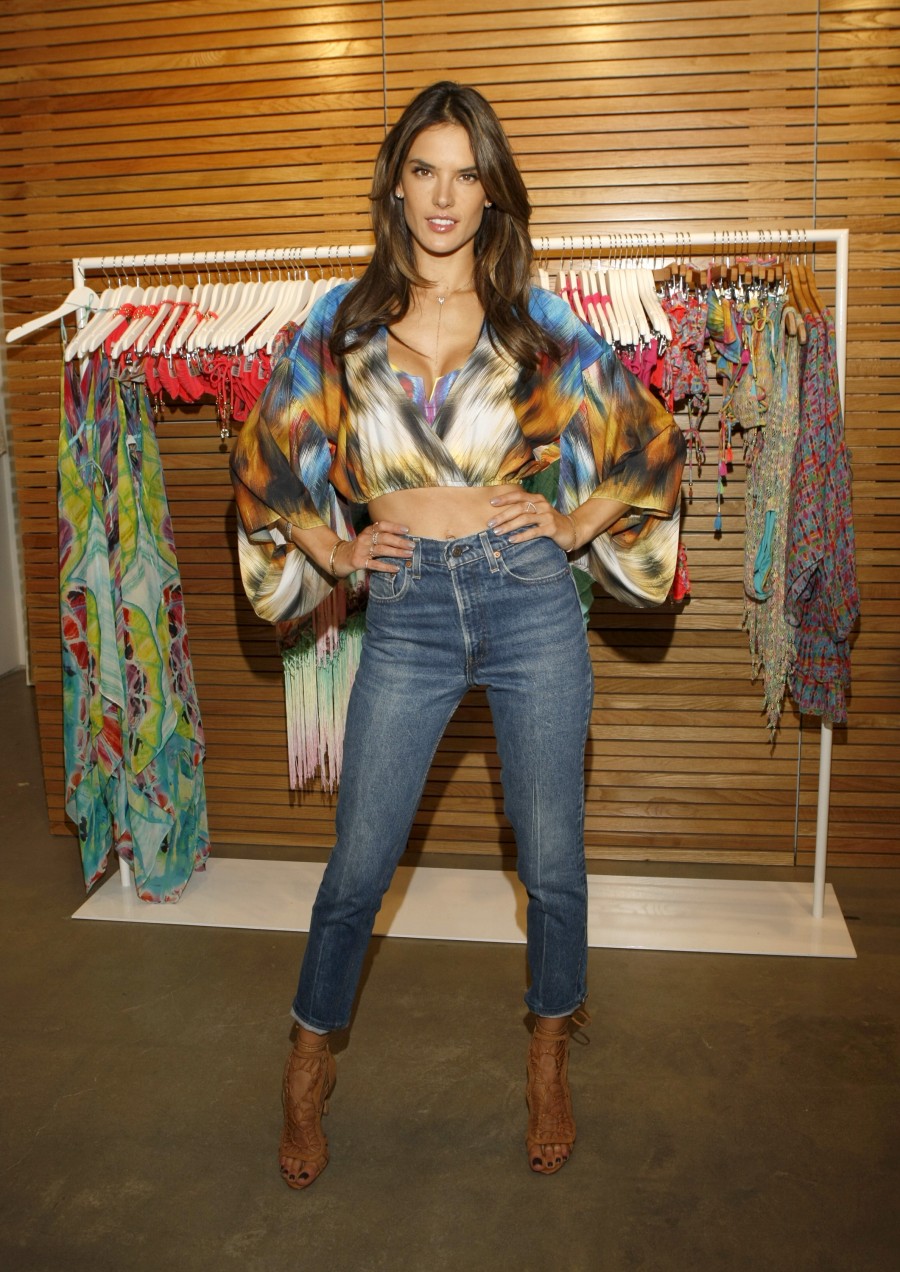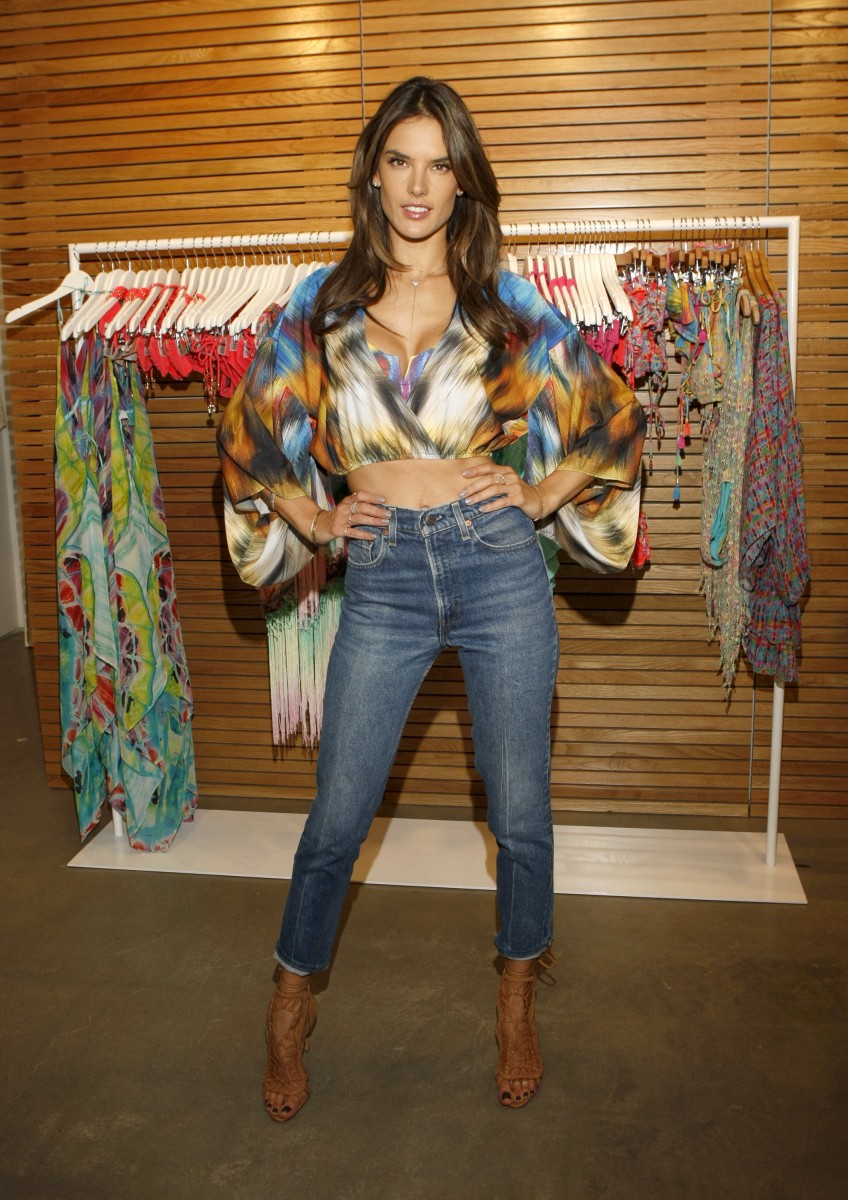 Taking a tropical vacation this season? Leave a little extra room in your suitcase, because you're going to want to pack a bikini or two from ále. That's the latest from Alessandra Ambrosio, the Victoria's Secret bombshell, who's taking on the swimwear market thanks to a partnership avec Everything But Water. Inspired by Ambrosio's Brazil-Bohemia meets Malibu-Chic lifestyle, the collection includes 75 different styles in one-piece and two-piece separates, as well as cover-ups. We caught up with the leggy mod for a little Q&A, and to get the scoop on all things ále and her upcoming role in The Victoria's Secret Fashion Show, airing Tuesday, December 9th at 10 PM on CBS.
Tell us about the brand name. Is ále a nickname?
My friends and family always call me by my nickname ále and I thought it would be a perfect name for the brand as is very special to me.
Why did you choose to start your design career with swimwear? What makes it special to you?
I've always loved spending my free time by the beach so it was natural for me to create this collection. I know how important is to have comfortable, chic, and functional swimwear when you are hanging out by the water.
Do you think Brazilian's take swimwear a bit more seriously than your average beach-goer?
I would say yes. Brazilians want to make sure that they look and feel sexy, so they do spend a lot of time choosing perfect swimwear.
In just a few weeks you'll be walking in the Victoria's Secret show, sporting the Fantasy Bra. How do you go about preparing for the show?
Having a balanced life is very important to me. I make sure that I am eating right, exercising and laughing a lot through the year, but a couple of weeks before the show I usually add few more work out sessions to my schedule. That means a few more Bar Method, Ballet Beautiful and Barry's Bootcamp classes.
Now that you're a pro on the VS catwalk, any advice for the new girls?
I think it is important to be in the moment and have fun. I still get  a bit nervous before the show but as soon as I walk on the stage and see the audience it all changes.