Kim Kardashian West (that's what she's going by these days) and legendary AIDS activist and playwright Larry Kramer aren't the most likely duo, but both were under the same roof last night for ACRIA's 19th annual holiday dinner benefit held at Skylight Modern. The event, which benefitted AIDS research, education, and prevention, brought in a major fashion crowd, considering the Valentino Couture show was held at the same time uptown. Upon our arrival, Maxim's Kate Lanphear was running out the door to ambitiously squeeze both events into her eve. Most folks, such as Grace Coddington, Calvin Klein, Zach Quinto, Italo Zucchelli, Adam Glassman, Kate Foley, Francisco Costa, Alessandra Ambrosio, Donna Karan, Kelly Klein, Dennis Freedman, Malcolm Carfrae, Steven Meisel, Lori Goldstein, Pat McGrath, Robert Verdi, and Stephanie Seymour stayed through cocktails and a first course of sauteed brussels sprout salad and coriander rubbed filet mignon to see Kramer and Bruce Weber get honored.
First up was Kramer, perhaps best known these days as the writer of The Normal Heart, who was presented by Joel Grey with moving readings of his work read by Benn Northover and Judith Light. Kramer picked up the "The Artist Ending AIDS" award. He hadn't planned on making a lengthy speech, but used the opportunity to take some strikes at The New York Times' Ebola coverage and lack of recent ink on AIDS. He implored the audience to do more in the fight against the disease, which he's been living with, shouting "23 f*ucking years this thing has been going on! We should know more! There should be a cure. There should be a vaccine."
Things were considerably lighter when Kardashian West (who was there with bestie Jonathan Cheban and a burly security guard) took to the stage to present Bruce Weber with "The Artist Ending AIDS" after a short film by the photographer about Elizabeth Taylor was shown. "Bruce is one of the most compassionate people I know," Kardashian West said. "I worked with him on my first photo shoot. You don't know this, but I'm so afraid of dogs! He made me do this photo shoot with 10 dogs. I just wanted to make him happy and have a great shoot, but I was shaking. I fell in love with Bruce! He was the nicest person." They've since kept in touch, with Weber shooting her daughter, North West, as a wedding gift with, you guessed it, six dogs on the shoot. "My daughter loves dogs!"  Weber took to the stage, confessing a crush on Mrs. West, but kept his words brief while honoring the evening's mission. "Tonight let us remember all those dear ones who we forever keep a soft spot in our hearts," he said.
The event was presented by InStyle and Tiffany & Co. (everybody walked away with a little blue box!) with additional support by Barneys New York, Calvin Klein Inc., Ralph Lauren Corporation, The Robert Mappelthorpe Foundation, and Shinola. With a little help from Bruce, Larry, and Kim, the event raised an impressive $750,000.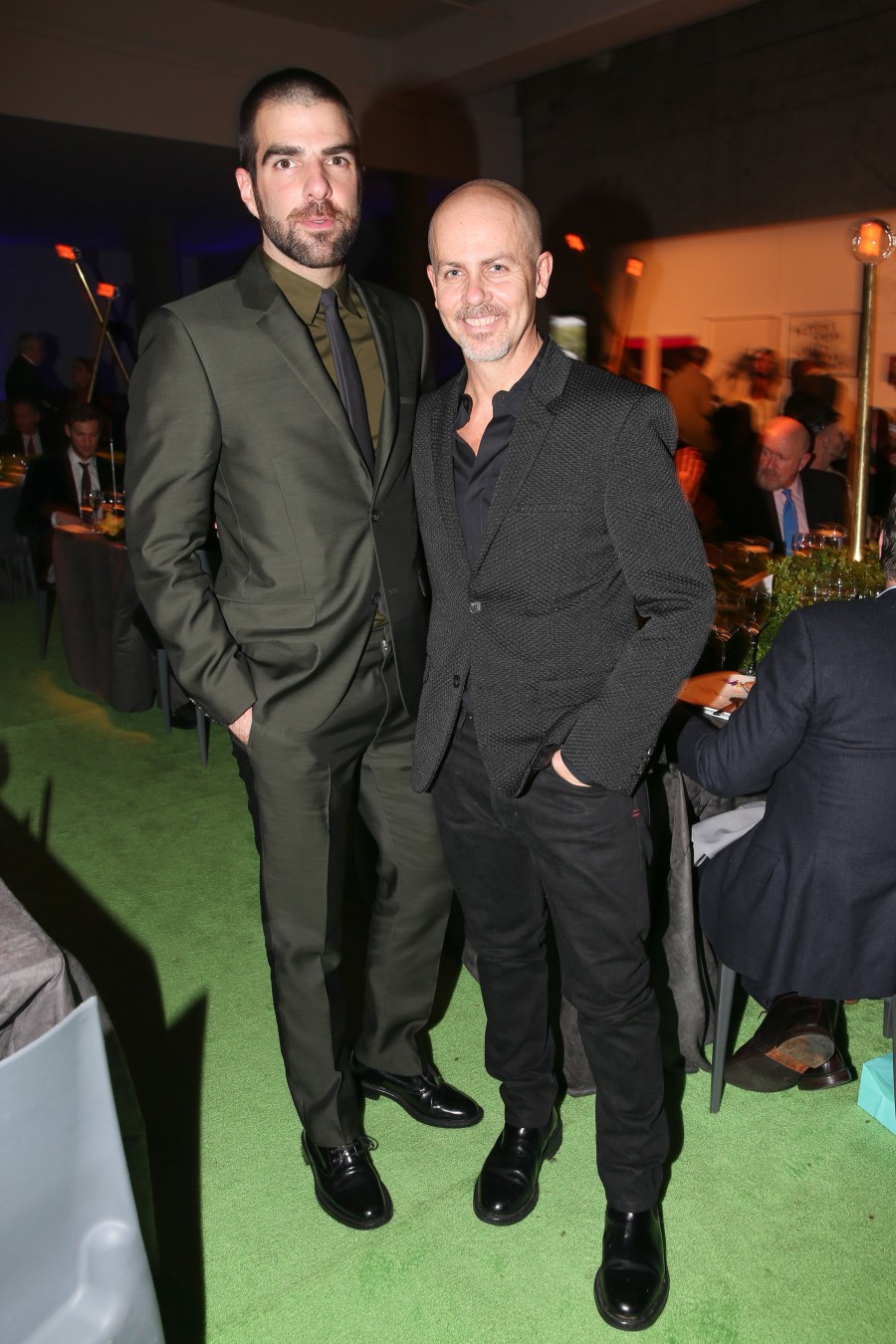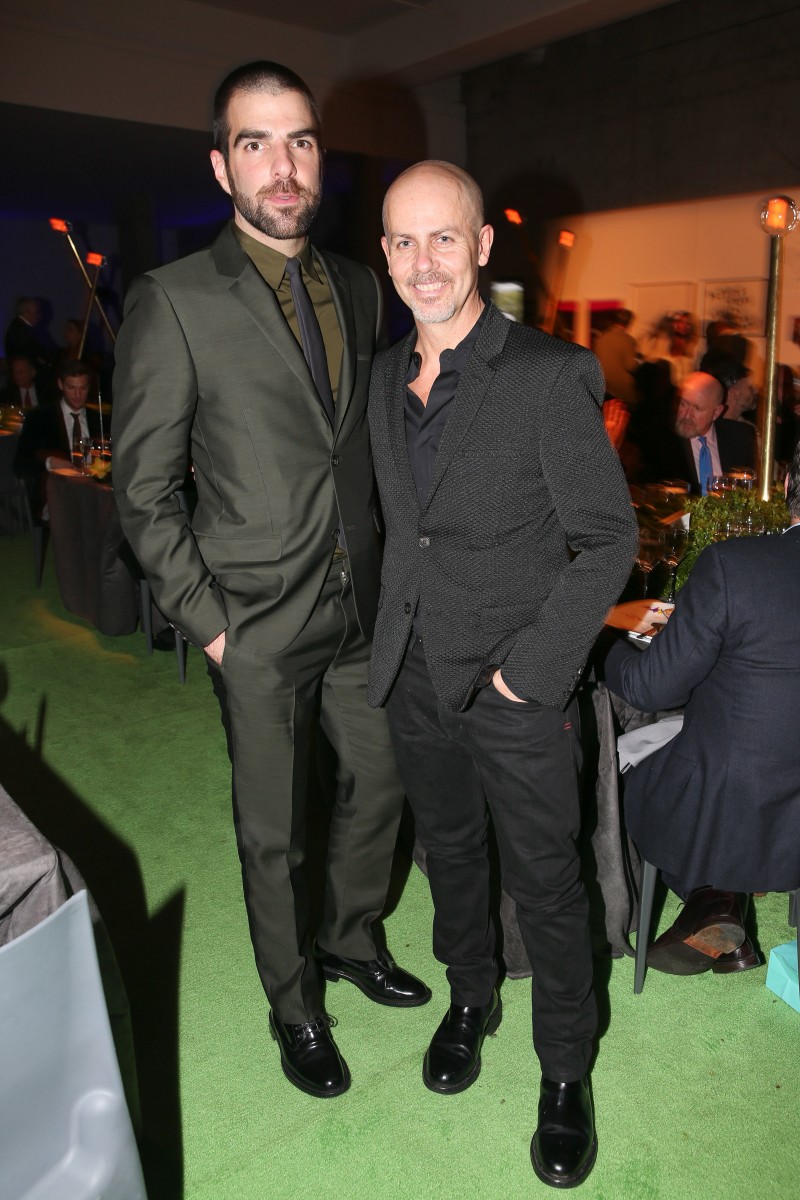 Zach Quinto and Italo Zucchelli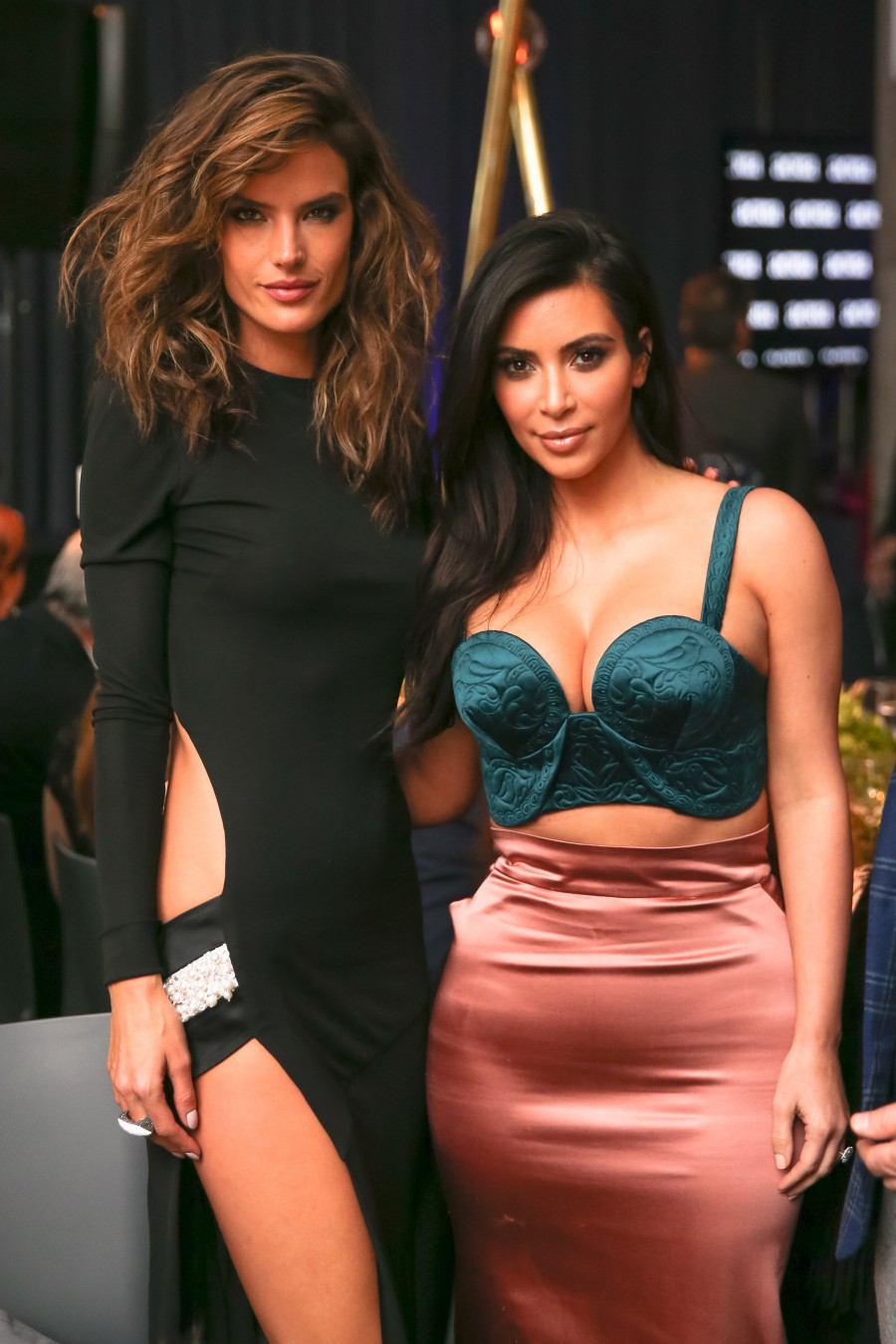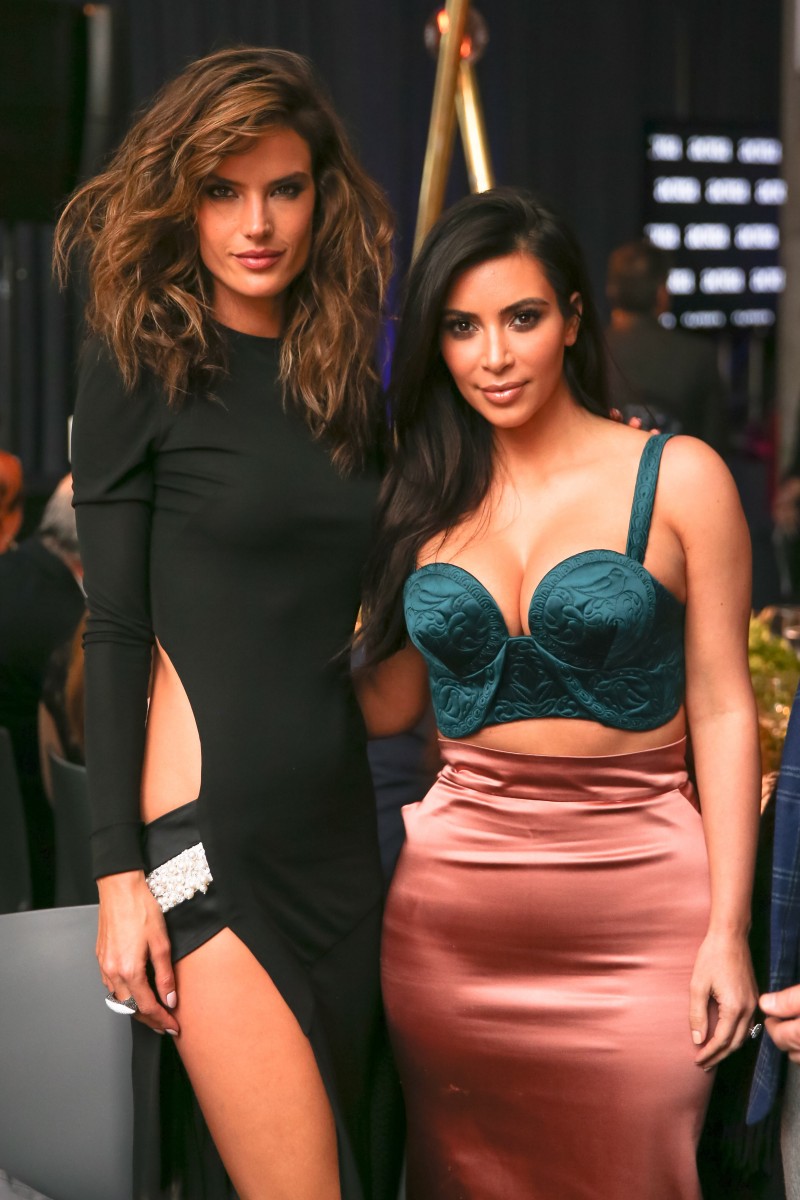 Ambrosio and…you know who that is.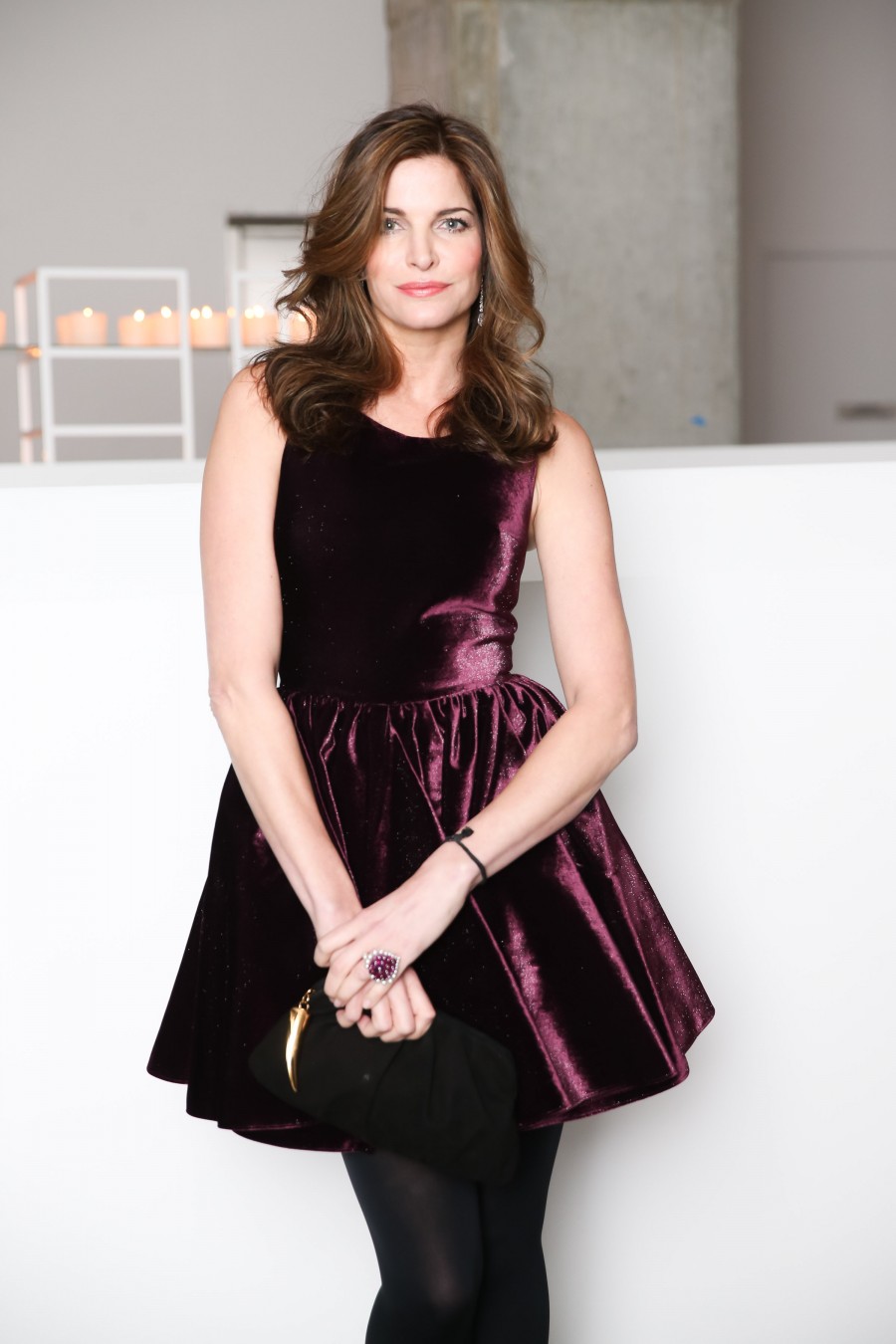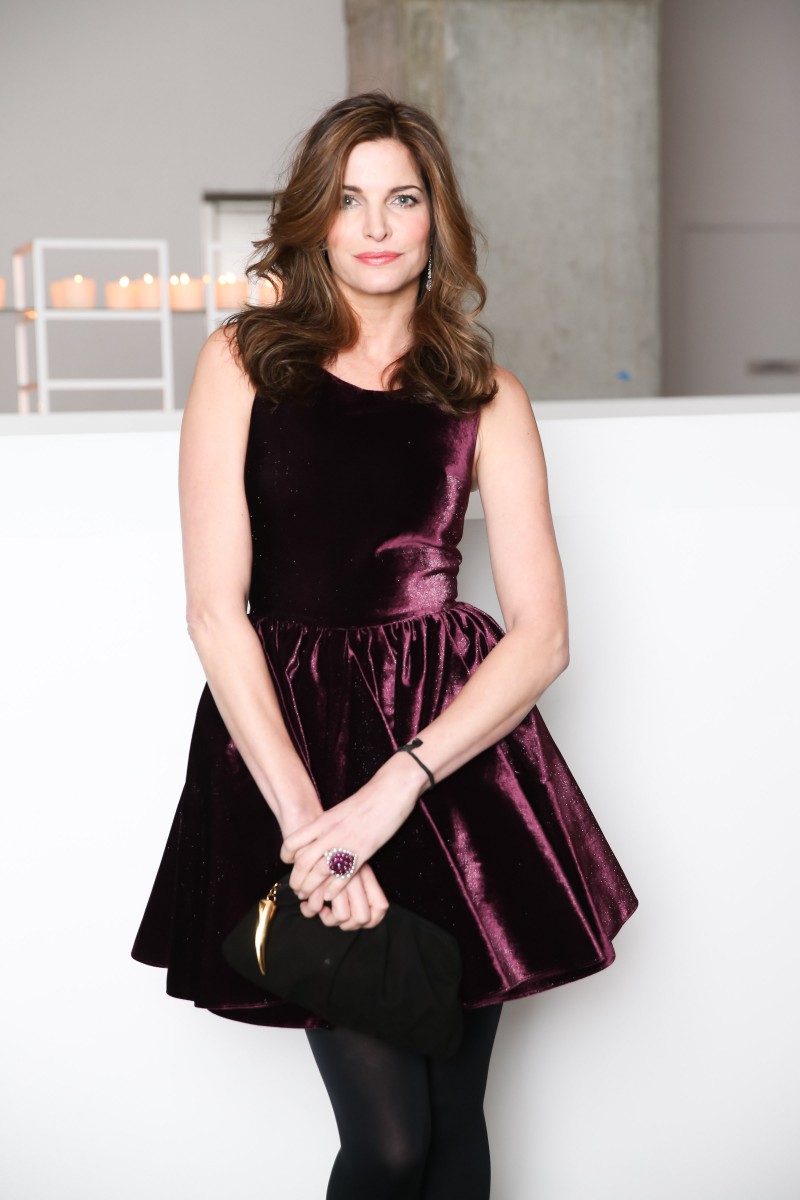 Stephanie Seymour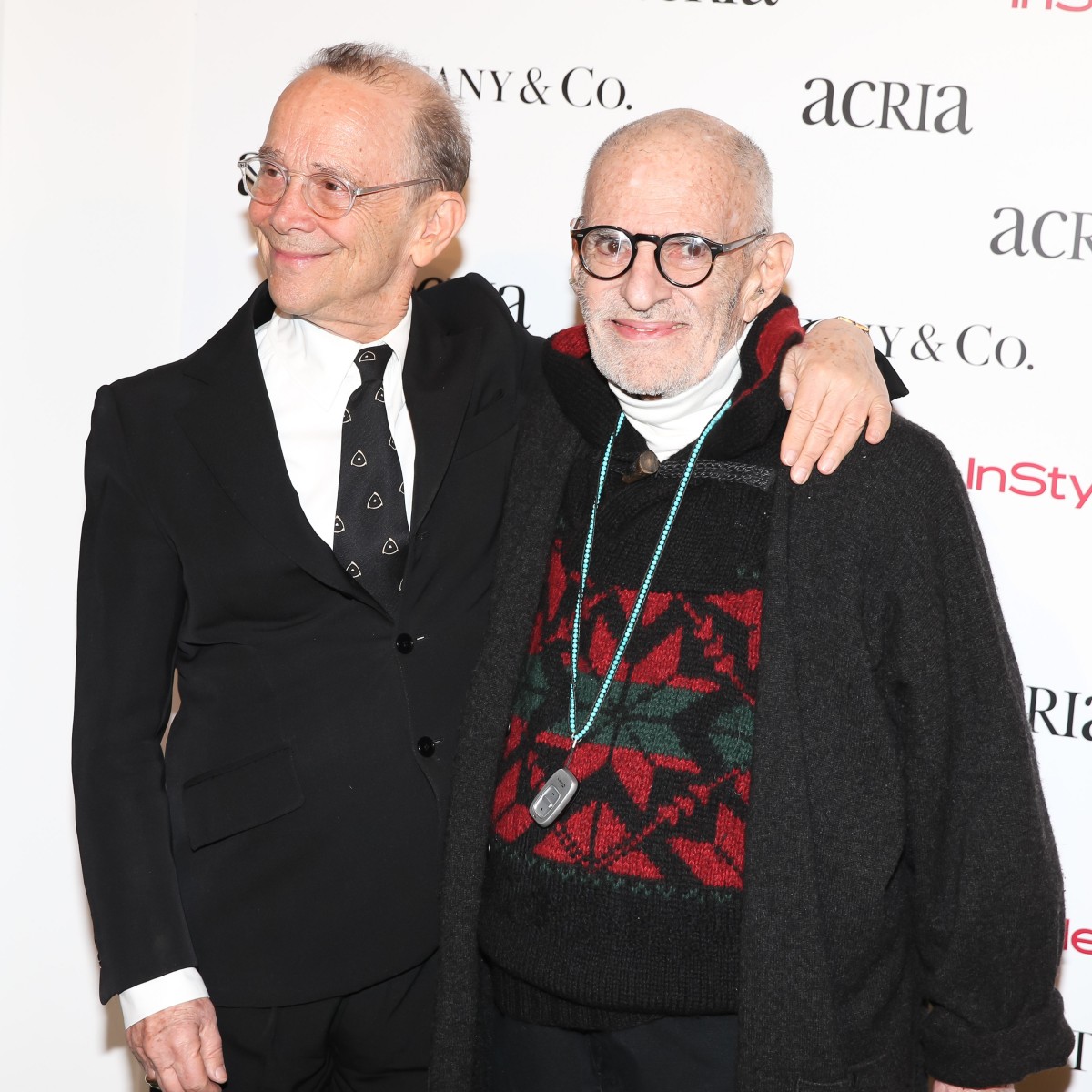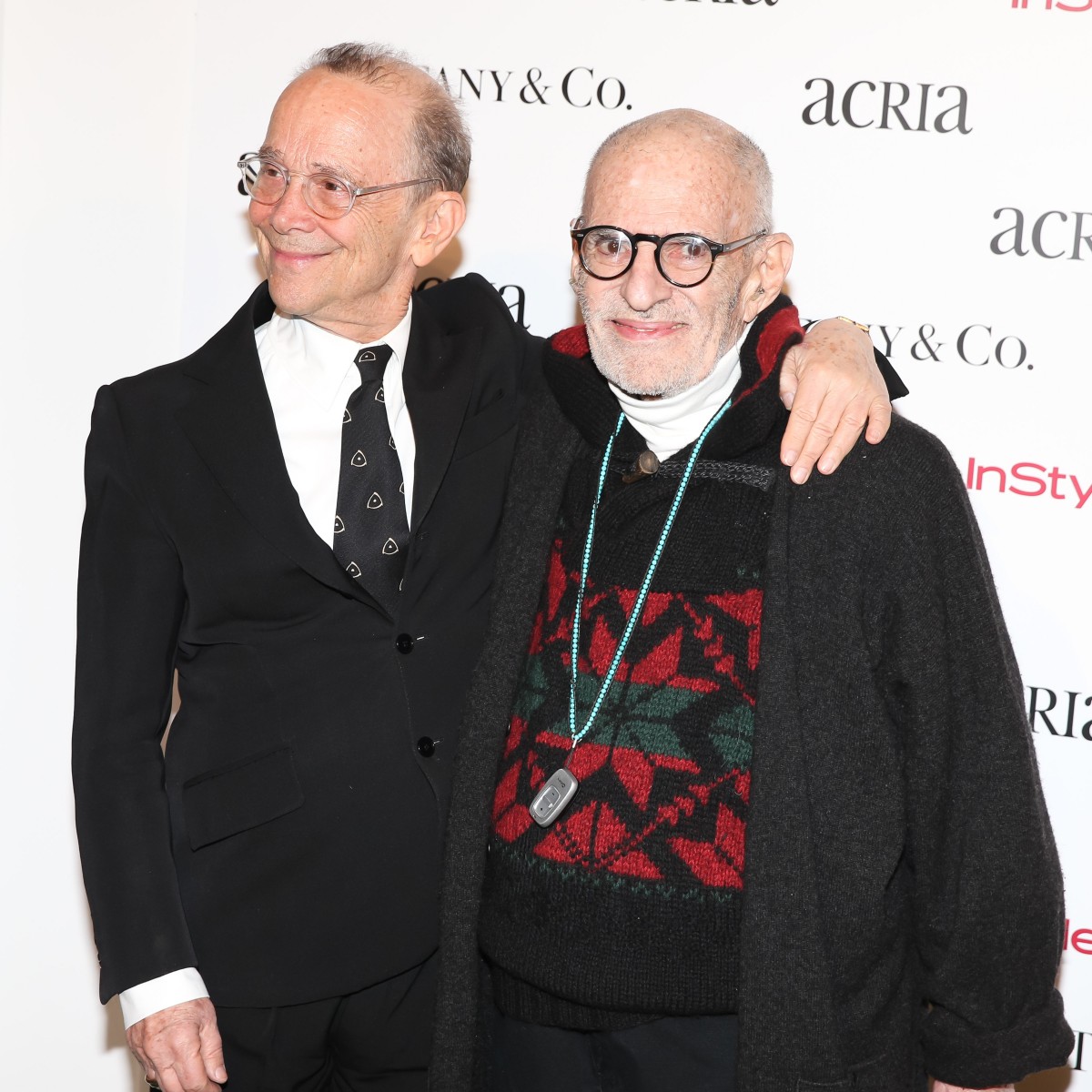 Joel Grey and Larry Kramer