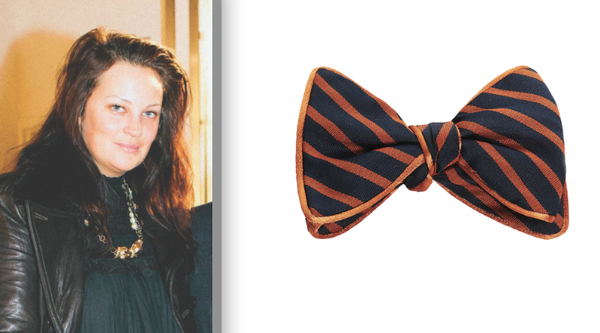 A Seventeen Editor's Appetite For Bow Ties!
|
All tied up! Seventeen's senior fashion editor Annebet Duvall moonlights as a designer, and it's not teen-friendly frocks she's whipping up: be ready to be bowed over by Mister Duvall!
Congrats on your new bow tie line, Mister Duvall!
Thanks! Cisco Adler asked me to make bow ties for his wedding when I was freelance styling, and Mister Duvall was born two years later.
What's the retail price?
All my bow ties are customizable and retail for $120 at MisterDuvall.com.
Who is Mister Duvall?
It's actually my dad!