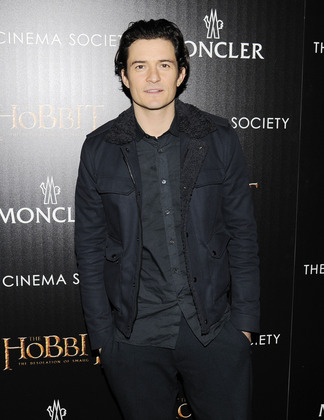 A Mini Moment! Orlando Bloom Wigs Out
|
At last night's premiere of The Cinema Society's screening of The Hobbit: The Desolation of Smaug at the Time Warner screening room, we grabbed Orlando Bloom who shared a semi-fascinating piece of trivia about his hair in the film. Who knew?
What was it like wearing a white wig in The Hobbit?
It's the same one from The Lord of the Rings!
Wow! Is it comfortable or feel very lived in?
It is still in pretty good shape to be honest. It fits! It's funny, I love the wig. I love the fact that I get to be blonde in the movie!