It's been almost a year since Kim Kardashian announced the launch of a new reality competition show to find the next big beauty blogger. The show was originally slated to film in October of 2016 but understandably got delayed, considering this was the time of Kim's Paris robbery.
Yesterday, Kardashian—the queen of makeup and television—took to social media to announce new details on the project:
1. The show is called Glam Masters
2. 8 episodes will air on Lifetime TV
3. The winner will get the position of Beauty Director for Kardashian apps
4. The show will be executive produced by Kim and TV host Diana Madison
5. You can apply here.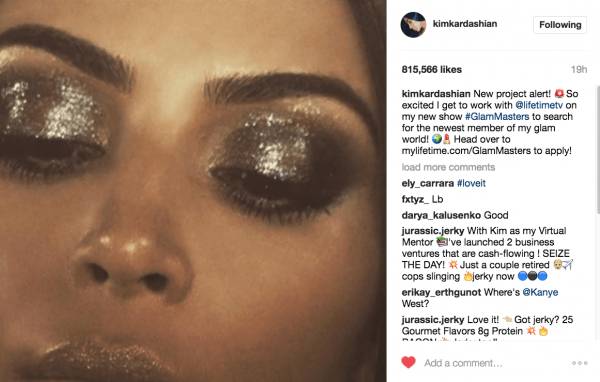 If you plan on applying to compete to be the next mega beauty star, you can expect to fill out a 9-pager that might remind you of your college-app days. Here's a taste of the grilling questions:
What is the one beauty product you can't live without?
What are you proud of…discuss any achievements or obstacles you'e overcome.
What is quirky or interesting about you? OR Tell me about your guilty pleasures.
What is your biggest insecurity?
What would the opportunity to win the position of Beauty Director for Kardashian Apps mean to you?