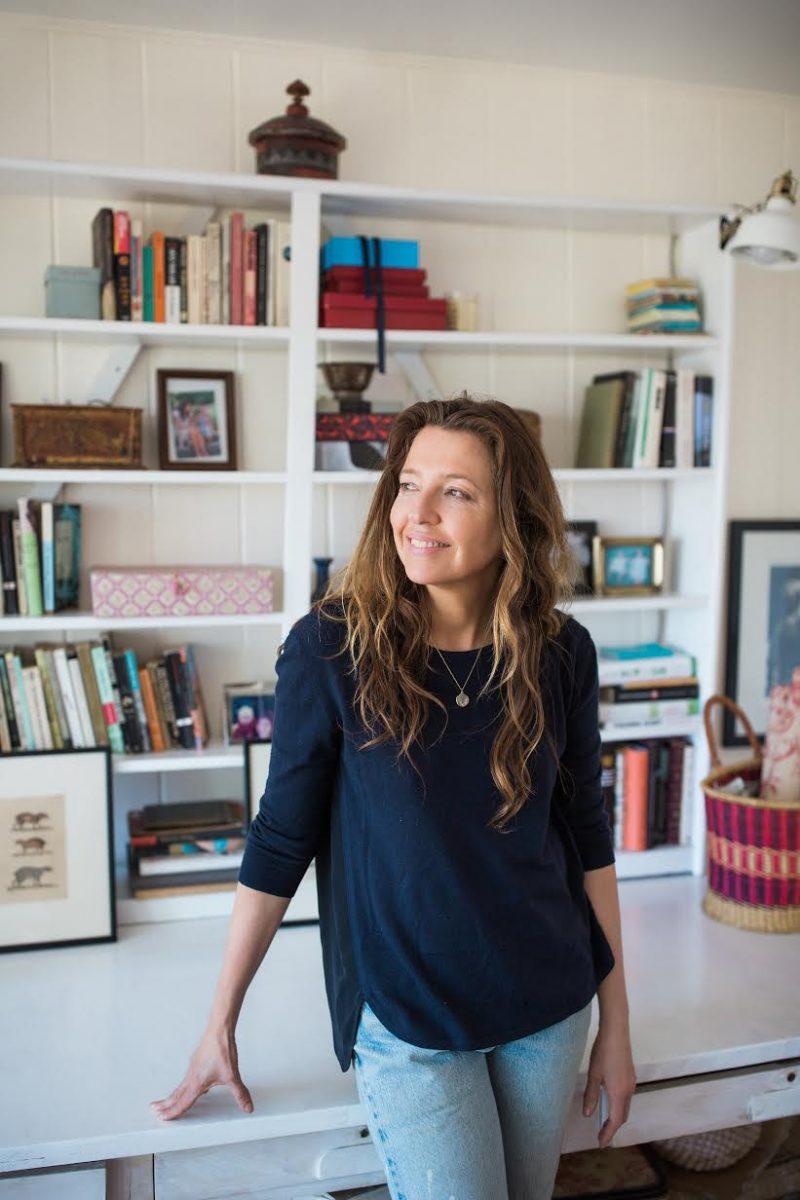 You may know Jean Godfrey-June from her two decades as an editor at mags and websites like Lucky and as the founding beauty director at Gwyenth Paltrow's Goop. But outside of her impressive career, how well do you know this beauty buff? Godfrey-June gets personal!
I am easily blinded by glamour: I went to the University of Colorado because the blow-in subscription cards in magazines all had "Boulder, CO" on the return address. I seriously thought that was where they made Vogue.
I have to love what I wear: Like Phil Picardi, my first job was at McDonald's. I refused to come out from behind the counter (which you had to do in order to mop the floor) because the rust-colored polyester pants were too hideous. I lasted maybe six months and moved on to frozen yogurt—wildly chic at the time because it had just been invented—where the uniforms were better.
I am a single mom: I have a 20-year-old daughter who's in the Marines at Yale and a 15-year-old son who balances his Elon Musk obsession with near-constant appearances in local Shakespeare productions. You want something done, ask a busy person—but really, ask a single mom.
People are often visibly aghast at the (huge) amounts I eat: I went on the 300-calorie-a-day Cambridge diet in college for two weeks—so did my friend, and neither of us cheated. She lost nine pounds and I lost…two. There's no point, so why not live it up?
I am tenacious: I spent my childhood running up the sides of mountains catching incredibly fast butterflies for my biologist dad.
I believe that "just a little" really adds up: This is as true of toxins in beauty products (it is time for beauty-industry transparency, responsibility, morality, and regulation) as it is of seemingly insurmountable projects: Keeping chipping away and you'll get there quicker than you think.  I wrote my book (Free Gift With Purchase: My Improbable Career in Magazines and Makeup) like that, chipping away.
Yoga fixes everything for me: Ill health, foul mood, poor body image, general misanthropy…all things. I like Jivamukti, with the crazy chanting and the wild theories and the intensity. That said, a walk also fixes everything, especially relationships.
My relaxation rituals are very un-beauty: If nobody visits me in the nursing home, I will content myself with Howard Stern, stacks of the New Yorker, World of Interiors,  Architectural Digest, and 70 billion books.
My Northern California upbringing informs most of my choices: From my job (is goop not Esalen, in capitalist/feminist form?), to my home (gnarly but delightful hot tub is accessory #1), to my predilection for natural-leather sandals and a sundress. Odd fact: Out of 72 goop employees, I am one of three from Palo Alto, California.
I feel very lucky: Life turned out to be way better than I expected. Even the disasters (divorce! getting fired!) eventually turned into something good.