Karl Lagerfeld + Jared Leto = BFFFFFFFFF
|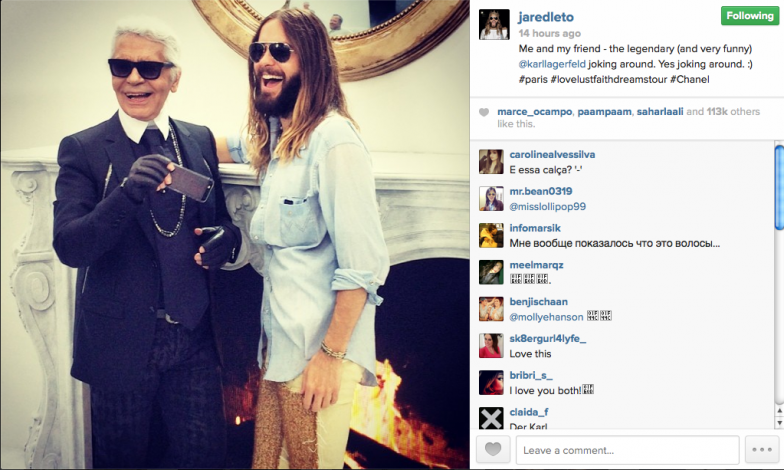 Jared Leto is making the rounds in Paris and posted a shot on Instagram with Karl Lagerfeld at Chanel yesterday. Leto wrote to his 1,700 million+ followers on the 'Gram: "Me and my friend – the legendary (and very funny) @karllagerfeld joking around. Yes joking around.

#paris #lovelustfaithdreamstour #Chanel" Diehard Chanel fans will note that Leto is pictured wearing skintight gold paints from Chanel's Paris-Dallas women's RTW show. If you can, you will. Chanel also welcomed Kristen Stewart, Baz Luhrmann, Dakota Johnson, and Lily Collins to the front row at the Grand Palais yesterday. Looks like the Kaiser really, really likes Leto, because the Oscar winner also posted a shot of flowers from his funny pal today, calling him "klassy", which we all knew. Ah, bromance…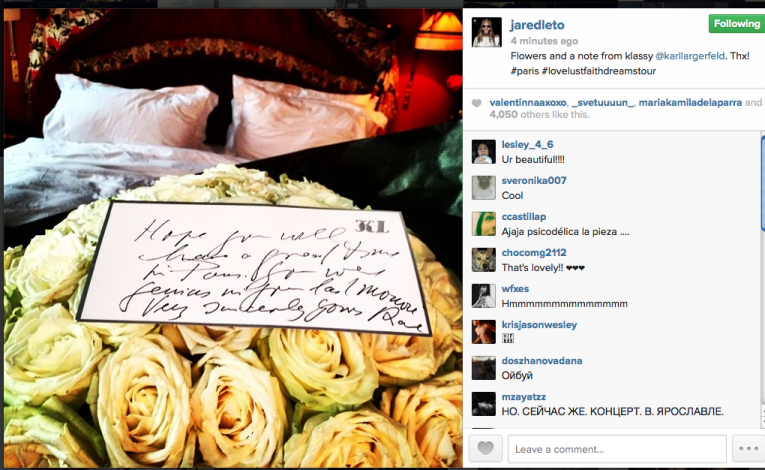 Leto's also taking some time to check out some legendary lampposts in the City of Lights as pictured below. What a ham.