Milly Minis Summer Party
|
When:
August 21, 2014 @ 3:00 PM – October 9, 2014 @ 5:00 PM
Repeats:
Weekly on Thursday until August 29, 2014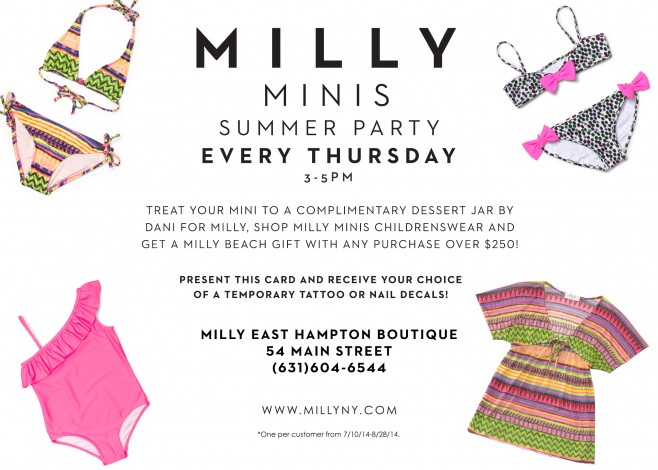 Start your weekend early with a hot summer party. Milly Minis will be hosting summer parties every Thursday from 3 p.m. to 5 p.m. Treat your little ones to a complimentary dessert jar by Dani for Milly as you shop the children's wear collection. You will even receive a beach gift with any purchase over $250. Don't miss out on the summer fun!