Calendar
September – October 2014
Sep
14
Sun
French Rebellion Launch Party

@ The Leonora
Sep 14 @ 8:00 PM – Sep 14 @ 12:00 AM
This September, cutting-edge Parisian style and New York collide to celebrate the international launch of the French Rebellion.
French Rebellion is an innovative global project launching in New York this September and expanding internationally in 2015. As an incubator to feature the latest in hype French fashion, the French Rebellion is working with only the best designers out of Paris to launch in the US market with full strategic marketing and sales platforms. A curated mix of 19 designers, the French Rebellion combines the intimacy of a showroom with the reach and foot traffic of a trade show to present top sought-upon French brands to their ideal consumer. The French Rebellion is a full marketplace; a collective comprised of a sales platform within ENK Coterie, a press office for premiere luxury French brands comprised of five partners in New York and Paris, Courtney Daniels, Julia Simon, Stephane Dago, Murielle Bourdette-Menaut and Gilberto Bonelli.
The French Rebellion breaks down the typical stale tradeshow barriers. The authentic spirit of French culture is translated specifically for the American market through collaborations with music, design, food and art. We create an atmosphere that will enhance the overall experience by unifying designers, crystallizing their individual offers and in turn boost sales.
Join us in the celebration of our official launch party at the Leonora on September 14 from 8pm to 12am and #daretojointherebellion.
Oct
11
Sat
Emerging Trends 2014 during Boston Fashion Week (7th Annual)
Oct 11 @ 7:00 PM – 11:00 PM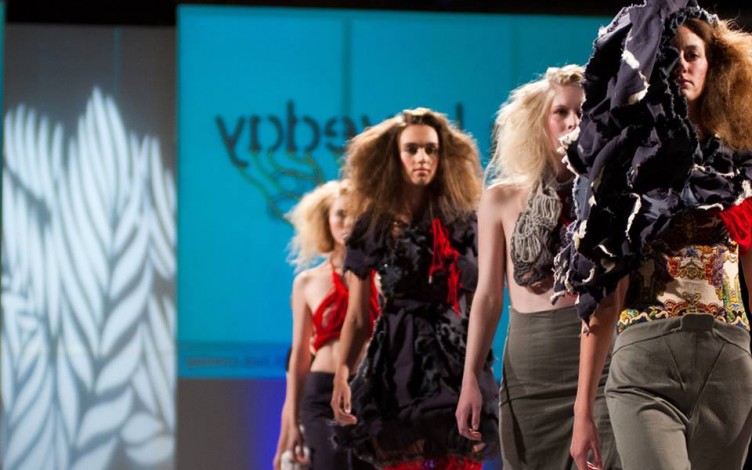 The 7th Annual Emerging Trends Fashion Show presented by ShopEmergingTrends.com will be held on Oct 11th, 2014 during Boston Fashion Week. The participating international designers will create brief fashion shows in order to best showcase their individual designs and artistic abilities. This is an extraordinary opportunity for emerging fashion designers to showcase their talent and ability to a variety of sponsors, buyers, press, and media.
The 2008-2013 Emerging Trends events demonstrated great success for participating designers and sponsors. This event is an incredible opportunity for emerging designers from all over the world to showcase their designs to a variety of sponsors, buyers, press and media, as well as gain extensive exposure on the east coast. This is our 10th installation of the Emerging Trends show which has been presented in NY, Paris and London beyond Boston.
This year's theme of the event is Fashion meets Technology. Guests of the show will be able to buy new and exclusive items directly from their mobile devices at the show hot off the runway from ShopEmergingTrends.com.
Are you ready to see our designers show off their talent on the 80 foot runway? This is a 18+ event.
Official Website and Designers: http://www.theEmergingTrends.com/boston